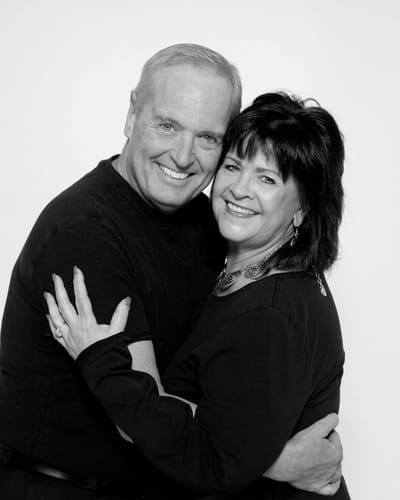 For the past 18 years, Keith and Rebecca have reworked songs for birthday and retirement parties, prenuptial and anniversary dinners and corporate and civic celebrations.

Background information about the honorees is provided to the duo, and they work their magic, selecting songs that may have a natural connection, then rewriting lyrics to congratulate and celebrate!

These one-of-a-kind performances have entertained families and organizations throughout the Metro area and include the Nebraska Cornhusker coaches, Aksarben King and Queen luncheons, and Chamber of Commerce Hall of Fame inductees. Their creativity sparkled during their tenure as co-directors of the Omaha Press Club Show, as well as writer/directors for the Nebraska Humane Society Gala.

Becky and Keith are consummate talents with an extensive repertoire. They can create lyrics for special occasions, as well as perform old favorites. Their audiences are always impressed and delighted. Anne Nelson

Cabaret Theatre is professional entertainment at its best. The talent and originality of Becky Noble and Keith Allerton offers a superb performance. Any audience will be captivated by their commitment and versatility for popular music! Susan and Bill Cutler

Give them the basic information and you can count on an original and clever show that fits your honoree to a "tee"! Robert and Judy Bates

For information on specialty performances, please give us a call! We'd love to be part of your next celebration!